Click HERE to return to the Home Page. Thanks!
IF YOU ARE READING THIS MESSAGE, THEN THIS IS STILL AVAILABLE! I will delete this ad when it is sold.
FOR SALE:
Ski-Doo 1995 Skandic 500 - Parting Out
Call for parts and pricing!
**PARTING THIS ONE OUT!**
- This will be stripped and all the parts will be listed on our website and eBay soon.
- Call if you need something sooner!

INFORMATION:
- Hit a tree

If you are interested in buying any of the parts or have any questions, please CALL or TEXT me at: 3 zero 7*2 one 3*1 one 1 one after 10am and before 8pm (Mountain Time) or click HERE to send me an email.
This is located in SHERIDAN, WYOMING. You can pick parts up or have them shipped worldwide.
To see LARGER pictures, click on the ones below: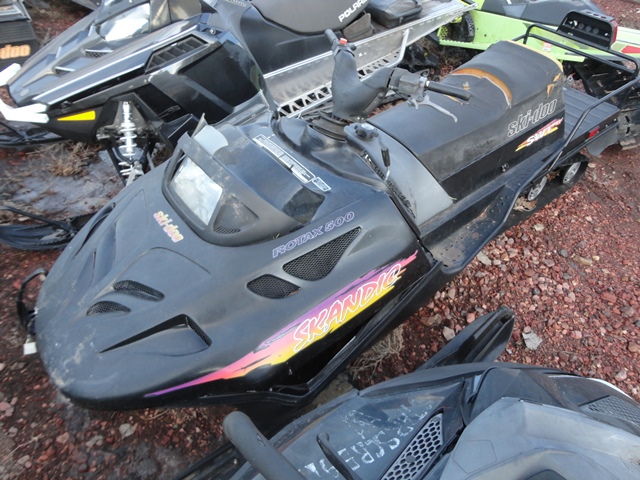 Thanks for checking out my ad! - HAVE A NICE DAY!!